our providers
At Merrimack Medical and Walk-In Center you will always see a licensed Family Physician or Nurse Practitioner. Our staff maintains private practices on-site and rotates caring for patients in the Walk-In Center.

David Farzan, M.D.
Dr. Farzan has over 25 years of experience in urgent and primary care. In 2010 he was a founding member of Merrimack Medical and Walk-in Center. Dr. Farzan earn his undergraduate degree at Duke University and his medical degree at the University of Florida, College of Medicine.
---
Karen Ingrid Hunt, M.D.
Dr. K. Ingrid Hunt has been practicing in the community since 2001. In 2010, she was a founding member of Merrimack Medical and Walk-in Center. She earned her undergraduate degree from the University of Chicago and her medical degree from the University of Cincinnati.
Dr. Hunt has been Board Certified in Family Medicine since 1995.
---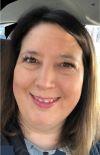 Jennifer Anderson, NP-C
Jennifer Anderson joined Merrimack Medical & Walk In Center in October 2019. She has been practicing as a Family Nurse Practitioner since 2018. Jennifer is a 2017 graduate of Regis College and is board certified as a Family Nurse Practitioner by the American Association of Nurse Practitioners. She earned her undergraduate degree from Salve Regina University in 1995. Jennifer previously worked throughout the Merrimack Valley as a Registered Nurse in acute care, rehabilitation and home health agencies
---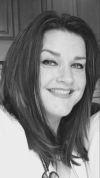 Marie Sacco, MSN, FNP-C
Marie is a Family Nurse Practioner who specializes in Primary Care, chronic health conditions and health promotion. She completed her Bachelors of Science in Nursing at Salem State University in 2001 and then earned her Masters of Science Degree in Nursing at the University of Massachusetts in 2011. She holds a national board certification with the American Nurse Practioner (ASNP) as a Family nurse practioner. She worked as a registered nurse in the hospital setting for 11 years and has 10+ years of experience working as a Nurse Practioner. Special Interests in management of diabetes, hypertension, hyperlipidemia, asthma, allergies and women's health. Marie is married with three children living in New Hampshire. She was born and raised in Swampscott, MA and lived there until age 32. Her Hobbies include cooking, reading, spending time with family and loves to travel.